The Charismatic Evangelistic Ministry's Christ to the Rural World (CEM/CRW) is organizing "A Day of Help for Persons with Disability" on Saturday, August 27 at the Independence Square.
This is to provide free medical care, clothing, food items, toiletries, mattresses, pillows, sponge and other items to over 7,000 persons with disability in Greater Accra Region.
Named the "Day of Help", it is an initiative of the CEM/CRW, which aims at reaching out to the Visually impaired, Deaf, Burnt Survivors, Physically Challenged, Mental Health, Autistic Persons, Down Syndrome Children and Albinos.
On August 21, 2012, Ghana's ratification of the United Nations Convention on the Rights of Persons with Disabilities affirmed Ghana's commitment to respect the human rights of all its citizens, including those with disabilities.
While Ghana was one of the first countries to sign the Disability Rights Convention, in March 2007, it took the government more than five years to complete the ratification process.
During this period, people with disabilities have continued to experience severe violations of their human rights, lack of access to healthcare and societal discrimination.
Statistics gathered from the Centre for Employment of Persons with Disability (CEPD) shows that there are over 5,000 registered persons with disabilities within the Greater Accra Region.
According to them organisers, CEM/CRW realizes the importance of upholding the value of human life and the concerns of such person thus their decision to create a platform for the provision of spiritual, physical, medical, material assistance and aids to alleviate their plight.
Some activities for the day include providing free medical screening and care, provision of medicine based on prescriptions on site and provision of clothing.
There would also be the donation of food items, household items, toiletries and assistive devices which include wheel chairs, crutches, white canes etc.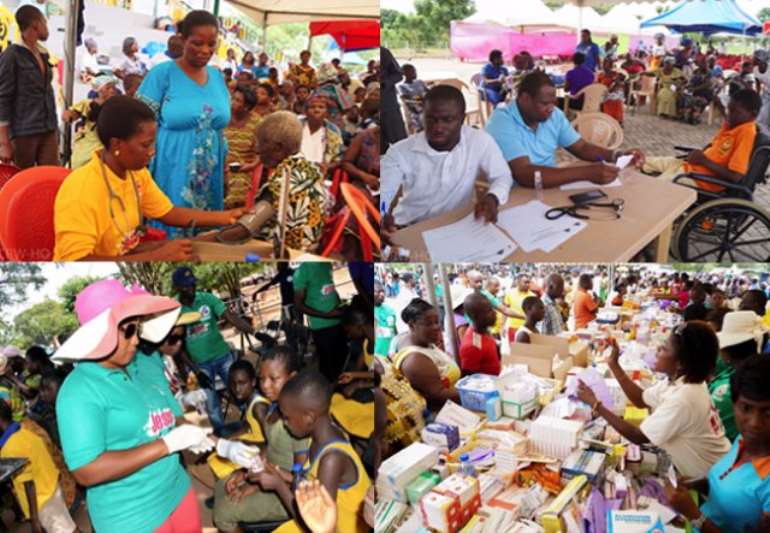 Story by Ghana | Myjoyonline.com | Abubakar Ibrahim
Source: https://www.modernghana.com/sports/715177/day-of-help-event-to-assist-over-7000-persons-with-disabil.html